Nokia is luxurious but still price wise smartphone to choose. Yes in a way it is. It all started with HMD global. A company that revived the giant, from the tragedy it faced after its dark years. We all remember Nokia and its glory days the N series and way before to the 3310 aka the "Goat".
But today is a different story, Nokia has been pushing models back and forth non stop. since its comeback, The Nokia 6 was the first to hit the market in Jan 2017. 3 and 5 models were pushed after that year, and these models had shown nothing but a sleek and fancy to handle designs, with a decent hardware, and most of all the good stock of Android, with no bloatware to tackle you while using and experimenting the device.
Sure a comeback like this will have some strong challenges, the competition is crucial, from the flagships produced by the likes of Apple, Samsung Huawei. and their killers Aka the Low budget, but still as powerful like the Pocophone for the instant.
By the end of 2018 Nokia introduced a lineup of new Generation :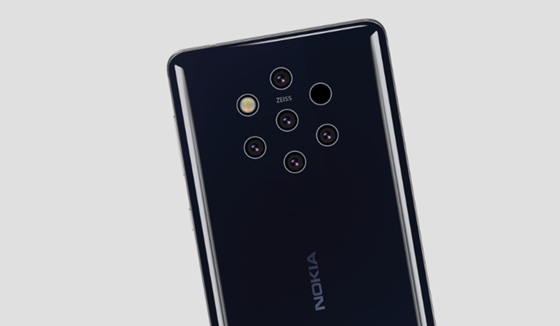 And an anticipated Penta-lens camera gadget with hints to be named Nokia 9 Pureview, is promised to hit the market in the Q2 or Q3 of 2019, and mostly that will be its first flagship to go head to head with giants, what to expect is an enormous capability of photography backed by the five cameras on the back, to help seize and capture the moment with ease. Also, it is rumored to have a punch hole on the front, but that still yet to be confirmed. Nokia is a big player in the 5G technology, so it is much assured that this device will use the technology, hence that it can use also the latest Snapdragon 855 to support it fluidly.
It's gonna be an interesting year for Nokia, Can it reach again to be in the top like back in the days? will it secure its place as a solid changer in the game? and mostly who it will gonna compete with the flagship brands or the low budget force? or both you let me know.